Our Frequently Asked Questions area is provided as an insight to our business, sure it's not a complete list, however if you think of a question we have missed please click contact us and we will answer ASAP! Thank you.
---
Do I need a membership to use Sign Quoting?
Yes, go here.
---
How do I upload my company logo?
To upload your company's logo. Go to the Manage Account page. You are able to upload both a header image to your quote. Ideally your image should be 300 by 960 pixels in size and must be either a .png or .jpg file.
---
Can I change my password?
Absolutely. Go to the Manage Account page. Here you can enter a new password.
---
What if I forget my password?
Don't worry if you forget your password and can't login. Just request to have your password reset.
---
Can I print my quotes?
Click on Save Quote or Save as PDF and then choose your option to print
---
Can I email my quotes?
Once you have saved your quote you are free to send and email as required
---
How do I save my quote, choose where to save and print it?
To Save your quotes and enable them to be added to "My Account" and archived you have to click on "Save Quote" this way they are always available for you to view / edit / print or email.
If you wish to print / email and/or file on your own server straight away click on "Save as PDF" and depending on the web browser you are using please follow the instructions below;
Chrome – From Quote layout choose "Save as PDF" button, once quote is downloaded click on it to open and then from the buttons that appear at the bottom right hand side of the screen, choose your option to save



Safari - Once you click on "Save as PDF" the quote automatically opens up into a new tab and you can save to desktop and/or print




Firefox - Once you click on "Save as PDF" the quote automatically opens up into a new tab and you can open or save file




Internet Explorer – From Quote layout choose "Save as PDF" button, once you click on "Save as PDF" the quote automatically opens up into a new tab and you can open or save file

---
Are my quotes itemised?
Once a quote has been saved it automatically appears under "Manage Quotes" and separated by categories.
---
Can I copy an existing quote?
Yes simply choose the quote to be copied from your "Manage Quotes" section via edit/preview button and the quote will open and give you the option to Copy Quote, Save Quote or Save as PDF
---
Can I edit an existing quote?
Yes simply go to manage quotes and click edit on the quote you want to work with.
---
Can I apply a customer discount to a quote?
Yes, enter the amount of the discount in the other allowance input field of your quote as a negative number.
---
What if the material I want to use is not listed?
Sign Quoting is designed to just let you get in and quote based on square metres like most pricing guides. If you would like to be more specific take a look at Sign Control
---
What is Sign Quoting?
Sign Quoting is a web based approach to the age old issue of "smashing out a really quick quote" – yet accurate! This sign or digital print quote saves spending time in setting things up with your pricing
---
Who are Sign Quoting?
We are a dedicated team of highly experienced creative professionals, who have a passion for quoting and pricing. We have experience in servicing the sign, screen printing, large & grand format digital printing, engraving, laser & router cutter and all other graphic industry sign makers since the early 1970's.
---
Can sign quoting be used on a tablet?
Sign Quoting was designed to be mobile and is able to be used on iPads, Android tablets. Sign Quoting will work on iPhone and other smartphone devices however, with all the information on the screen it may be difficult to read.
---
What computer can I use Sign Quoting on?
Sign Quoting is web based and can be used on either a PC or Mac all you need is a web browser.
---
Can I have my own letterhead?
Sign Quoting is ready for you to personalise your quotes with your own letterhead, which will suit any sign, digital or general sign manufacturing shop. Go to Manage Account to download and set up your letterhead. http://www.signquoting.com.au/my-account/edit-profile
---
Can I use my own design in a letterhead?
Yes of course, whatever you upload into the site it's your call, your design. We purely offer suggestions to provide a guideline, and if you don't like what you have uploaded just upload another one, it's that easy!
Pre-requisites:
Example: 197x25mm at 300dpi in Jpeg format web ready (supply one only) To this proportion sample shown not full size
We recommend logo appears top left of letterhead, as per our shown sample and please ensure you use our checklist. Additional letterheads are available and can be inserted into the software and quoted to suit your exact needs.
Checklist of what you should include on your letterhead: You may wish to include the following information:
Company name
Address (full address including state and post code)
Phone, Fax and Mobile and other numbers?
Website and Email address
Slogan / catch phrase
ABN or ACN
Any thing else you require
Don't include a hairline on exported file Please Note: When exporting images as Jpegs lease insure you export the white area 'sized' around logo as above examples.
---
Can I order my own personal sign calculator?
Absolutely – our sister company has built 100+ websites for all types of business, so yes, we build web based solutions for sign and print companies. Here are some samples ....
www.mgsigns.com.au
Ask for a quote on your custom sign calculator.

---
Does Sign Quoting build sign calculators for sign customers?
Yes – Sign Quoting has developed these totally in-house, so we see a future where your own website will house a web based calculator, to suit your sign customers and let them have the power to do their own quotes! Check out the custom wallpaper calculator
---
Can I edit and/or add my own wording to Terms and Conditions on Quote layout?
Yes – there are two options. The first is to enter your own wording and the second is to leave the current wording and also include any additional text you may wish to add.
1. The first is to just click into the Terms & Conditions field (put the cursor at the beginning) and once you start typing the text already appearing in the box will automatically delete. If you want to save this new wording you have to click on "Save as PDF", if you click on "Save Quote" it won't save your new text but will divert back to original wording.
Whilst you are still creating a quote and you are not happy with your additional text or wish to go back to the original wording just delete what you have written and the old text will reappear.
Option 1: Enter your own wording
Option 2: This will keep the original wording as well as any additional/edits you wish to do
You need to click on "Save as PDF" and open the file, highlight the whole contents of Terms & Conditions and "Copy" them, then go back into your quote and click on paste in the Terms & Conditions field, this option leaves all of the text that already appears and you will be able to edit / add / delete the contents of this field.

---
How do I start quoting, what is the first thing I do?
1. The first thing to do is to Sign Up or Log In to your account.

2. Add a Customer



3. Under "Manage Account" upload your letterhead .... (or you can use the default letterhead)

>>> click here to download Letterhead Specifications
---
Why do names, items or other words sometimes appear in fields before I enter details when quoting?
Sometimes whilst hovering over a field in the quoting section you may get some items/words appearing (although these do not pose a problem) if you want to get rid of them you typically need to clear your cache. Usually found in settings / advanced settings and look for something that says clear browsing data.
---
How do I know what metre square (m²) of material I will require for different signs?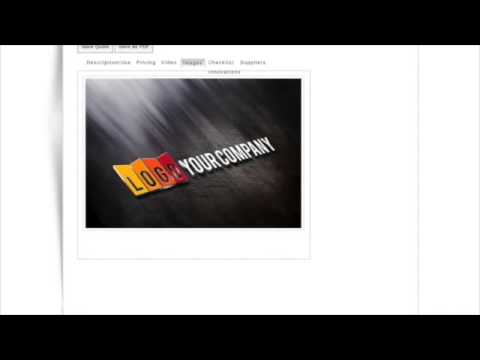 ---
Are my Quotes saved?
Once you choose "Save Quote" your quotes will be saved and can be viewed under Manage Quotes
---
How do I view my quotes once they have been saved?
Go to "Manage Quotes" and they are all there to be viewed, copied, edited etc.
---
How can I cancel my account when I no longer required the Sign Quoting subscription?
The simplest way we have found also ensure the integrity of all your account details. Just email us by clicking here and fill in the unsubscribe form, and one of our authorised team will personally oversee the safe unsubscribe thought our eWay verified online payment gateway. ( link eWay to https://www.eway.com.au/) This process may take a few days for eWay to process and will be actioned within 48 hours from written cancellation request.